6 Ways Italians Are Just Like Latinos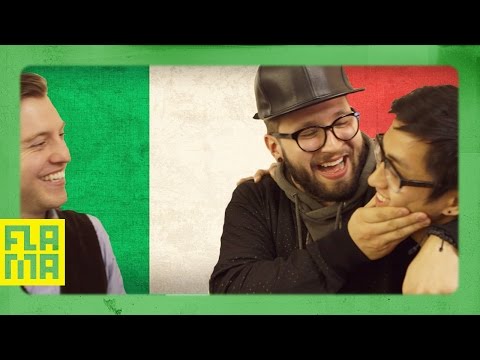 Italians & Latinos are cultural cousins. From having huge families to sharing the Latin root of our mother tongues, here is a list of 6 ways we're similar, featuring Andy Mineo!

Andy Mineo's latest album "Uncomfortable" debuted Top 10 on Billboard's top 200 Chart.
Exec produced by !llmind (J. Cole, Drake, 50 Cent), "Uncomfortable" explores the nostalgic sounds of his home New York City. Check it out here:
mineo.cta.gs/00t

For more Andy Mineo
https://twitter.com/AndyMineo

Friends forever @ TheFlama.com
http://www.theflama.com

Add us on Snapchat: http://bit.ly/FlamaSnaps

https://facebook.com/TheFlama
https://twitter.com/theflama
https://instagram.com/theflama
https://theflama.tumblr.com
Content Original Link: