Joseph Guccione - NIAF 2016 New York Gala Honoree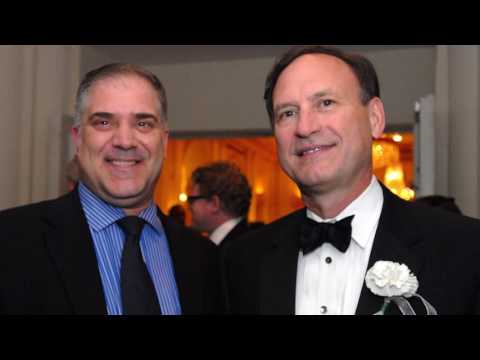 NIAF also presented the second-annual Mario M. Cuomo Award in Public Service to Joseph R. Guccione, managing director of Freeh Group International Solutions LLC.
A video showcasing Cuomo's legacy as a man of conviction and role model for the Italian American community was presented to the more than 720 guests. The award recognizes Italian American public servants who are known for their passion, conviction and dedication to serving the Italian American community.

The National Italian American Foundation's New York Gala celebrated the rich heritage and culture of Italian Americans and Italians as well as poignant memories of ancestors who immigrated to America to create today's community. NIAF Celebrity Ambassador, actor, entertainer and radio host Joe Piscopo, hosted the NIAF Gala at Cipriani 42nd Street on April 28, 2016. He welcomed guests from across the United States and Italy to the annual awards dinner.

The NIAF New York Spring Gala proceeds support the Foundation's philanthropic and educational programs. NIAF thanks the 2016 Title Sponsor, First Data, and its Presenting Sponsors, Bank of America, Columbus Citizens Foundation, and SkyBridge Capital LLC.
Content Original Link: