HOW TO BE ITALIAN • 20 Rules Italians never break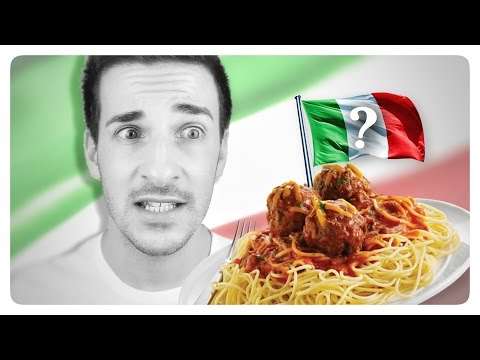 Italian stereotypes? Well...some of them are true! Especially when it comes to Italy's social etiquette. Here's a list of unwritten "rules" Italians must respect at all times :)
SUBSCRIBE for more ♥ http://bit.ly/MarcoinaBOX

► HOW TO DATE AN ITALIAN - Video: https://www.youtube.com/watch?v=924ui.
..
► 60 Italian Hand Gestures - Video: https://www.youtube.com/watch?v=_8hAO...

From Italian food to fashion, going through cheek-kissing, pasta cooking, and coffee making. Take a tour around the unique world of Italian conventions:
- How Italians kiss
- Espresso vs. cappuccino
- How Italians toast (salute!)
- The Italian meal structure: antipasto, primo, secondo, dolce
- The spaghetti with meatballs myth
- (Real) Italian pizza types
- The joy of the bidet
- When white socks are allowed
- ...and much much more!

I hope this video will help you plan your next visit to Italy and understand Italians better.

****************************************­***************
Join the BOX. Please subscribe!
►https://www.youtube.com/user/Marcoina...

Follow me on the social-sphere

►Facebook: https://facebook.com/marcoinabox
►Twitter: https://twitter.com/marcoinabox
►Instagram: http://instagram.com/marcoinabox
►Tumblr: http://marcoinabox.tumblr.com/

****************************************­***************

Filmed with: Canon EOS 70D
Edited with: iMovie 10

Music: Bushwick Tarantella by Kevin MacLeod is licensed under a Creative Commons Attribution license (https://creativecommons.org/licenses/...)
Source: http://incompetech.com/music/royalty-...
Artist: http://incompetech.com/


Thanks for watching Marco in a BOX!
Content Original Link: