10 Things Italians Do Better Than Anyone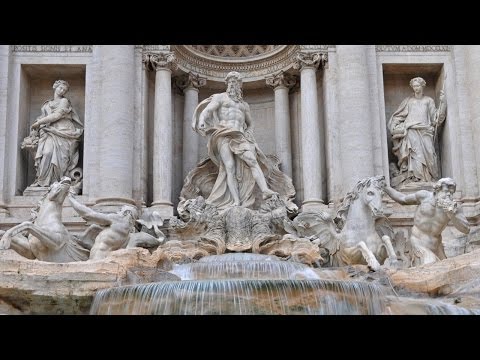 Italy is synonymous with great pasta, beautiful architecture, and a rich history of artistic traditions.

Italy is synonymous with great pasta, beautiful architecture, and a rich history of artistic traditions.


According to CNN, the country and her people also hold the bragging rights to many other, often less celebrated things.

Here are 10 of them.

Number 10. Cursing. It's not so much what the words mean, but more about how they sound. Often perfectly melding the staccato and the lyrical, watching an angry Italian spout of a series of expletives is much like experiencing a spellbinding performance.

Number 9. Volcanoes. There are 10 active ones throughout Italy and among them is the one considered to be among the biggest and baddest in the world -- Mount Etna. It erupted 20 times in 2013, filling the skies of Sicily with smoke, dust, and quite a light show.

Number 8. Sports Cars. Italy isn't even in the top 20 when it comes to overall car production, but quantity isn't how makers like Maserati and Pagani stay in business, anyway. For example, in 2012, Ferrari sold only 7 thousand cars, but brought in over 3 billion dollars.


Number 7. Caves. Italy has a lot of them, including the one that holds the Guinness World Record for being the largest accessible one. It measures nearly 28 hundred feet wide and its 500 steps can take an explorer 325 feet below the surface.

Number 6. Ever-Changing Government. Fear that another Mussolini type could ever take power again has resulted in a constitution that gives very little autonomous control to its executive branch. . Since the end of World War 2, there have been 62 governments and 38 prime ministers, all short lived.

Number 5. Beach Outings. Italy has both the most and many of the best beaches in all of Europe. They're also warmer than those in neighboring France as the average summer temps are about 15 degrees higher.

Number 4. River Cruises. Italy is packed with UNESCO World Heritage Sites, and it so happens that a lot of them are connected by the peninsula's network of rivers. Companies that specialize in the mode of exploration offer a variety of routes, durations, and diversions.

Number 3. Hot Baths. Italy takes their spas and the therapeutic benefits the services can provide very seriously. Some treatments are even covered by the government as means of healing.

Number 2. Flattery. While some may call the outpourings of attention leering and groping, it's actually meant as a compliment. It's said Italians do the same things to friends as signs of endearment.

Number 1. Desserts. Not only are Italian sweets great because they're delicious, there's also a lot to be said about the sheer number of them.
Content Original Link: