Inside the Design Studio Where Ferraris Are Born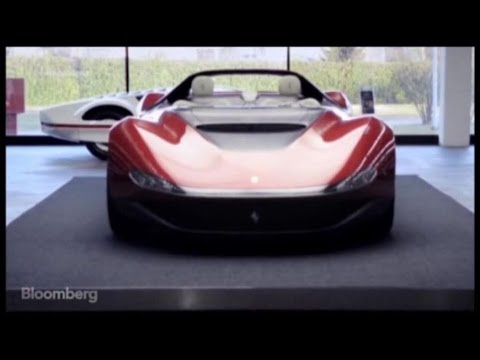 April 15 (Bloomberg) --- Pininfarina has been successfully designing luxury cars for more than 80 years. The Italian design firm is responsible for some of the world's most luxurious and expensive supercars - think Ferrari, Maserati, Rolls Royce.
Bloomberg visited Pininfarina's headquarters in Italy. (Source: Bloomberg)

-- Subscribe to Bloomberg on YouTube: http://www.youtube.com/Bloomberg

Bloomberg Television offers extensive coverage and analysis of international business news and stories of global importance. It is available in more than 310 million households worldwide and reaches the most affluent and influential viewers in terms of household income, asset value and education levels. With production hubs in London, New York and Hong Kong, the network provides 24-hour continuous coverage of the people, companies and ideas that move the markets.
Content Original Link: