"Italian Fashion" - 40 Years of Armani - "Giorgio Amani" - "Italian Excellence"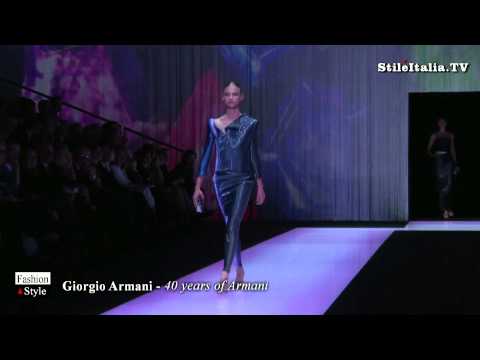 Giorgio Armani celebrates 40th Anniversary of his long fashion career with a Special Fashion Show organized in the new exhibition space,
named Silos. Silos because this new space is located in the spot in which a large multinational industry stored a large amount of grains in the traditional cylindrical buildings. "I chose to call it 'Silos' because it was where grain, a material for a living, was stored," explained Armani. "And like food, clothing is also needed to live."
The Special Fashion Show and Celebrations coincide with the opening of the Universal Exposition for which Armani is Special Ambassador for fashion.
"Italian Fashion", "Fashion & Style", "Italian Excellence" and "Italian Woman" are programs realized by "Danilo della Mura", produced by "Stile Italia Tv" and "Leisury Tv"
Content Original Link: