"Italian Gentleman" - Tombolini - "2015 Spring Summer" - "Italian Fashion" & "Italian Tailoring"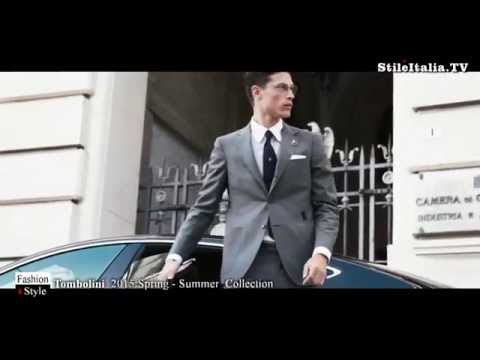 "Stile Italia Tv" presents "Tombolini" 2015 Spring Summer Collection.
Founded in 1964 by Eugenio Tombolini, TOMBOLINI is one of the most important
and Italian company focused on Made-To-Measure tailoring business. Tombolini most important distinguishing feature is with an innate sense of style combined with uncompromising attention to detail
In the last years Tombolini's tradition of high quality Italian-made clothing has been developed into a multi-national company by Fiorella Tombolini, Eugenio's daughter,
Autumn-Winter Collection at Pitti Immagine Uomo in Florence. 2013
TOMBOLINI represents the Italian lifestyle, without compromise. A Italian Style strongly linked to ancient roots and Mediterranean colors and shapes. TOMBOLINI combines the best traditions of style and the refinement of the most innovative and technologically raw materials, which allow the adaptation to the varied needs of the contemporary man.
Content Original Link: