MORETTI GRAN TOUR 2016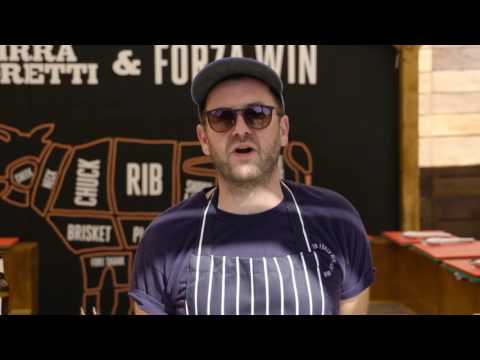 The Moretti Gran Tour is returning to London this summer and is set to be bigger and better than ever before. The five-day event brings to life the Birra Moretti philosophy "Italian for what matters", from enjoying an ice cold Moretti to authentic foods and flavours from the country's many different regions.


Eat your way around Italy

This year the event welcomes back Pizza Pilgrims, whose journey began following a tour around Italy in a traditional Italian Ape van. They will be serving a host of Napolean inspired pizzas. The Calabria region is represented by Pasta E Basta, who will prepare their delicious Bucanti with Nduja spicy sausage, alongside fusilli with Calabrese red pepper, basil, pecorino and chilli pesto.

Those that relish the modern twists on traditional Italian dishes are advised to seek out Italian natives Tongue N Cheek as they prepare Rome inspired burgers and lamb cutlets. Returning visitors will recognise Wop's founder, Giacomo Bia, from last year's event as well as the Arancini Brothers who will be once again serving their amazing arancini balls.

Hackney-based Just Fab, a new vendor to join the tour, will be cooking up vegan interpretations of Sicilian food at the event. Another new attraction for coffee lovers is southern Italian coffee vendor Terrone & Co, while those with a sweet tooth will be treated to freshly, hand made artisan gelato by La Gelatiera.

Tuscan Butchery Masterclass

An exciting new addition to the Moretti Gran Tour is an exclusive recreation of a traditional Tuscan Butcher shop experience, hosted by critically acclaimed Peckham-based Forza Win. The experience is designed to teach guests about the basics of butchery, the craft of cooking and the enjoyment of eating, all paired with a Birra Moretti. Each session can be booked either online at www.birramoretti.com/grantour or at the event.

Pasta Making Masterclass

Those visitors looking for a more hands-on experience at this year's Moretti Gran Tour are invited to attend a Pasta Making Masterclass. Each day, Brighton's CinCin will teach guests how to recreate one of four pasta dishes from scratch whilst enjoying a Birra Moretti paired to that dish. Each session can be booked either online at www.birramoretti.com/grantour or at the event. Another new instalment this year is a traditional Italian market where inspired guests can purchase the very best fresh Italian ingredients in order to relive the aromas and flavours of the Moretti Gran Tour at home.
Content Original Link: