12 Hidden Secrets & Best Places in Milan, Italy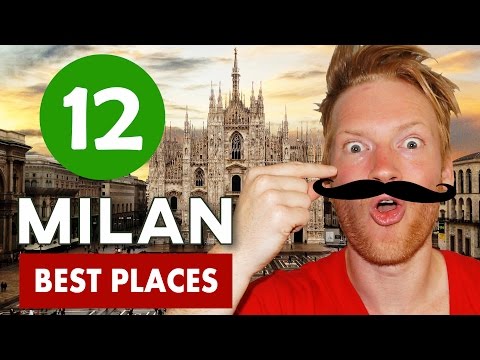 My Milan Travel Guide for any new tourist! Ultimate 12 hidden secrets, things to do and best places to visit guide in Milan, Italy which I carefully selected.
Subscribe to my channel ► https://bit.ly/2aeuh9b for weekly videos! You won't believe number #4!

-- Can we make it to 1,000 LIKES? --

Complete list: http://www.reformatt.com/best-places-...

Travel to one the biggest cities in Europe located in Northern Italy.
Milan is known as the fashion capital of the world with many must-see attractions.

Map & Photos: http://www.reformatt.com/best-places-...

Things to do in Milan (in order of relevance):
- Duomo Cathedral
- Galleria Vittorio Emanuele II
- Milano Centrale
- San Bernardino alla Ossa (aka bone church)
- Italian Espresso Bars
- Milano Christmas Market
- Brera District

More places can be seen in my other 3 videos of Milan
- Eating Cow Stomach (Lampredotto)
- Milan Nightlife at Via Monte Napoleone & Byblos night club
- Italian Food Adventure trying Gelato, Pizza, Cheesecake & Castagne

Click Here To Subscribe! ► http://reformatt.com/subscribe

Facebook ► http://facebook.com/reformatt
Twitter ► https://twitter.com/reformatt

Thanks for all your support, rating the video and leaving a comment is always appreciated!
Content Original Link: