Mr. Restaurateur of the United States Tony May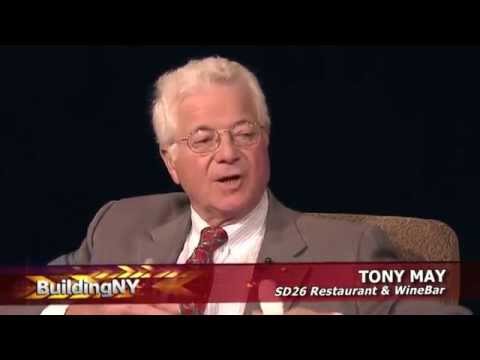 On today's BuildingNY, we sit down with Tony May, The Proprietor of SD26. Tony May is known as a great and respected restaurateur.
Topics discussed are his childhood, his first job as a porter on a cruise ship, his difficulty in assimilating into American society and the workforce, and finally his rise to become a great restaurateur.

Building New York, a lively conversation hosted by Michael Stoler, New York's only weekly television broadcast featuring local and national leaders responsible for real estate activities in the Metropolitan region, began its first season on television and on CUNY TV in March 2006. The program provides insight to the latest news, developments and economic trends. The guests will be able to share their thoughts and personal experience on important real estate issues in the largest real estate community in the world.
Content Original Link: