Basilicata autentica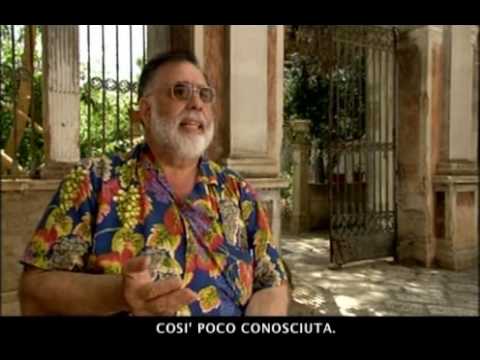 Video Promozionale realizzato ideato e realizzato dal regista Michele Salfi Russo.
Testimonial:Francis Ford Coppola
Musica: Giuliana De Donno
Fotografia:Ugo Lo Pinto
Sono solo tre minuti. Tre
minuti per far capire a tutti cosa è la Basilicata. Una Basilicata che si racconta attraverso le immagini di un Dvd Basilicata autentica che riprende la Regione dall'alto.
Una Basilicata che si lascia raccontare da un testimonial d'eccezione: il registra Francis Ford Coppola, fortemente legato alla regione lucana e soprattutto a Bernalda, paese d'origine del nonno di Coppola.

"Basilicata autentica" , raccontata in video dal grande regista Francis Ford Coppola, è realizzato con la regia di Michele Russo che racconta la saga della famiglia Coppola, originaria di Bernalda.
La musica che accompagna " Basilicata autentica" è una ballata , " Morrison's Jig" eseguita dalla musicista materana Giuliana De Donno.
_____________________________________________

"Basilicata autentica", narrated by the great video director Francis Ford Coppola, is made under the direction of Michele Russo which tells the saga of the Coppola family, originally from Bernalda.
The music that accompanies "Basilicata autentica" is a ballad, "Morrison's Jig" performed by materan woman musician Giuliana De Donno.
Content Original Link: