Italy Vacation Travel Video Guide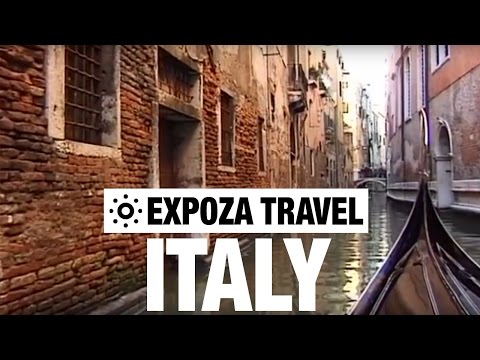 Travel video about destination Italy.
Bella Italia! An historic picture book, from the snow covered Alps in the north to the dreamy lagoon city of Venice whose palaces are built on wooden stakes and whose 'Carnevale' is world famous.
From the romantic hill landscape of Tosca where the aromas once inspired Leonardo Da Vinci, to Rome, the city that during antiquity was the centre of the Roman Empire and that is now the seat of the Catholic Pope. To Sicily in the south, an island of gods and natural forces. A journey through time in one of the most beautiful counties in Central Europe. Venice, a town with a hundred and twenty churches. The largest and most famous is the Basilica Di San Marco and, due to its magnificence, it is also called, 'The Golden Basilica'. Byzantine elements and Late Gothic lines unite in the beautiful domed ceiling of the Basilica. With magnificent mosaics, icons and frescos, this pre-Christianity setting takes visitors to the Orient. The Canal Grande is regarded as Venice's main street. It weaves through the main lagoon city past palaces, churches and houses. The boat service called, Vaporetto, plus gondolas and small motorboats, replace buses, cars and bicycles. Pope Pius The Second was born in Corsignano. At the height of his papacy he ordered the Florentine architect, Rosselino, to build a cathedral with a Bishop's Palace and further palaces. In only a few years of building the only city of the Renaissance was founded and was then renamed Pienza, The City Of Pius. At approximately one hundred and ninety seven thousand acres and divided into over seven hundred wine growing estates in the hill region between Florence and Siena, is a name famous all over the world for its wine: Chianti! The region's first vines were planted by the Etruscans and in the early Middle Ages it was the monks of Vallombrosa who cleared the uninhabited hill slopes and cultivated the first vineyards. Italy is always worth a visit. With its great variety of natural landscapes and cultures it is a land of joie de vivre that enchants both body and soul. Bella Italia - a fairy tale come true!
Content Original Link: