Travel Vlog | Florence, Italy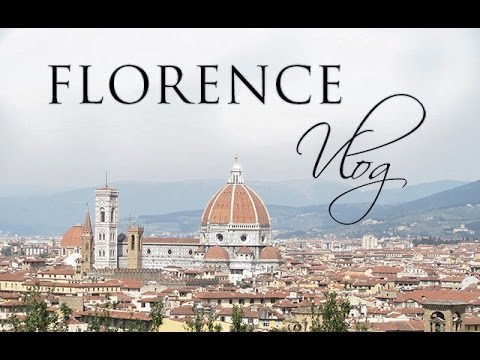 Hello hello! Don't forget to bump up the quality!
How are you all? Here is my travel vlog from my trip to Florence with Charlie for our one year anniversary.
I really hope you enjoy it!! I've been working on this all week so I'm really excited to finally share it with you. I'm sorry if you prefer kind of face-to-camera vlogging, but I've always felt like if I'm in a beautiful/interesting place, why do you want to see my face?! (My face is boring. Florence is amazing.)The whole film things then narrate over the footage is just the way I've done it in the past, but if you really would prefer me to speak to the camera next time I'm happy to do that too! I'm sure I could mix in a bit of both. I just found this way a little less intrusive on our holiday. Just let me know.
Thank you so much for watching and thank you for being here - I appreciate each and every one of you!
Arabella x

WHERE TO FIND ME:
Blog: http://www.arabellagolby.com
Instagram: @arabellagolby
Twitter: https://twitter.com/ArabellaGolby

PLEASE NOTE:
Charlie and I found, chose, planned and paid for 100% of everything you see in this video.

PLACES VISITED:
Filling this out as we speak please bare with! :D

MY OTHER TRAVEL VLOGS:
Mykonos, Greece: https://www.youtube.com/watch?v=O2tb2...
Singapore: https://www.youtube.com/watch?v=0QM9u...
Content Original Link: