Vittorio Grigolo Niaf Gala by Madforitaly.net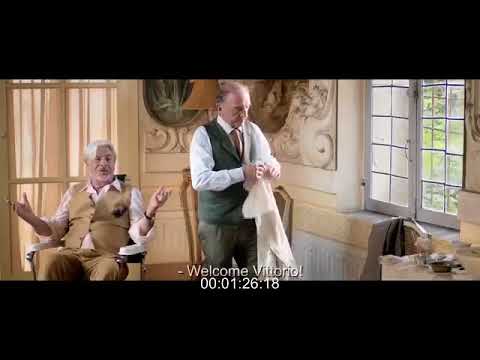 Vittorio Grigolo at 2017 Niaf Gala by madforitaly.net From boy soloist in the Sistine chapel to principal tenor in the world's most
prestigious opera houses, Vittorio Grigolo is the quintessential Italian tenor, considered one of the finest singers of his generation.

Born in Arezzo and raised in Rome, Vittorio started singing as a small boy, inspired by Italian greats such as Caruso, Dalla and Pavarotti. Following time with the Sistine Chapel choir, Vittorio began his earnest vocal training at a young age. Today he performs the leading roles in both Italian and French operas all around the world.

Mr. Grigolo's repertoire includes Traviata, Boheme, Rigoletto, Elisir d'amore, Lucia di Lammermoor, Faust, Roméo et Juliette, Manon, Les Contes d'Hoffmann, Werther and many others, and he performs around the world under the batons of Chailly, Mehta, Muti, Myung-Whun Chung, Dudamel, Pappano, Meoli and Maazel to name but a few.

With a gold and platinum-selling debut album, a Grammy-nominated recording of Bernstein's West Side Story and his albums with Sony Classical "The Italian Tenor" (#1 US Billboard Classical Album chart), "Arrivederci" (2011) and "Ave Maria" (2013), Vittorio is already established as a successful recording artist. His latest album "The Romantic Hero" is a collection of Vittorio's favorite French opera arias.

Mr. Grigolo brings the same passion and energy to his live concert performances. Touring around Europe and promoting his new albums at events like the 2013 Concert pour la prise de la Bastille under the Eiffel Tower before an audience of more than 800 thousand people. In 2016 he presented his Italia… Un Sogno Tour around Italy to great acclaim. His solo recital at The Metropolitan Opera was reviewed as "a truly unforgettable evening" (Latinos Post) with his voice described as "an attractive, ardent and supple instrument that he wielded to passionate effect" (New York Times).

Vittorio has been honoured with awards that include the "European Border Breakers award" for his first solo album "In the Hands of Love" (Polydor) and France's 2010 Diapason" Decouverte de L'Année" (Discovery of the Year) award in recognition of his album "The Italian Tenor". He was also awarded the title of "Best Tenor " in L'Opera Magazine's 2011 Opera awards for his performance as Des Grieux in Manon at London's Royal Opera House (2010) and the prestigious ECHO Klassik Newcomer of the year award in 2011. The 2015 Caruso Award was given to Vittorio by the City of Sorrento for his work in spreading Italian culture around the world. Also in 2015 Vittorio was awarded the Tiberini d'Oro in recognition of his successful career in opera. In 2016 Vittorio was given the Distinguished Artistic Leadership Award by The Atlantic Council for his contribution towards strengthening of the transatlantic relationship.

His big screen appearances include Andrea Andermann's 2010 highly acclaimed, worldwide live broadcast of Rigoletto from Mantua where Vittorio performed the leading tenor role of The Duke of Mantua alongside Plácido Domingo's portrayal of Rigoletto and, more recently, the live HD broadcasts of La Boheme from both The Metropolitan Opera, New York and The Royal Opera, London, to 66 countries around the world.

In September Vittorio was given the singular honour of performing a beautiful new romanza in memory of and named after his late friend and mentor,the great Luciano Pavarotti, at his 10thanniversary memorial concert.

Upcoming events include Tosca and Lucia di Lammermoor at The Metropolitan Opera, New York.
Content Original Link: